The Feathered Serpent (1948)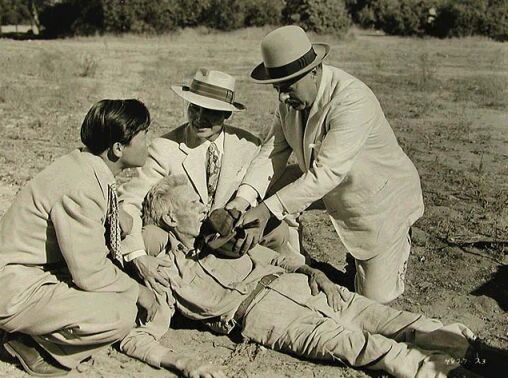 On their way to Mexico City, Charlie Chan and sons Tommy (Jimmy) and Lee
find Professor Scott, collapsed near the Mexican town of San Pablo.
Publicity Still
(8 x 10 inches)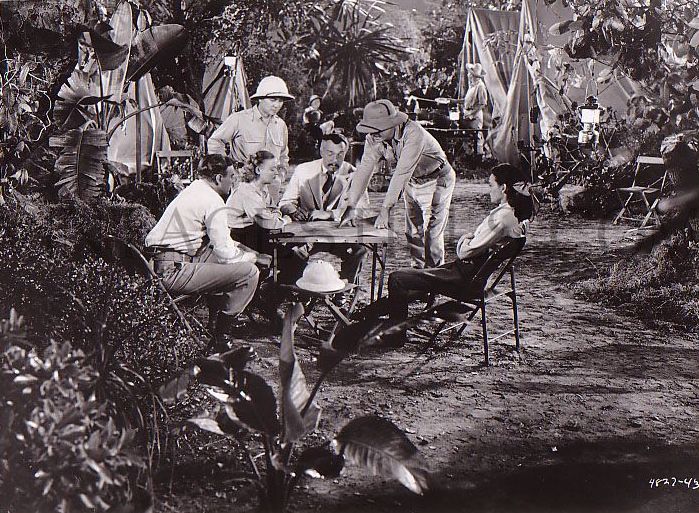 Members of the search party, including Charlie Chan and son, Lee, go
over plans for the next day. Keen eyes may note Number Two Son,
Tommy, in the background who is singing with a group of hired hands,
as well as Birmingham Brown, who is assisting the cook, Pedro.
Publicity Still
(8 x 10 inches)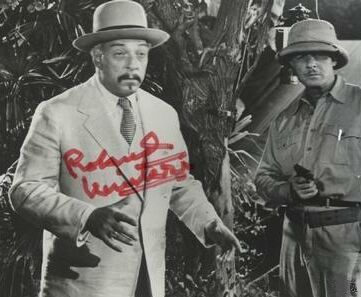 Charlie Chan with Professor Paul Evans near the Aztec temple.
Publicity Still (signed by Roland Winters)
(8 x 10 inches)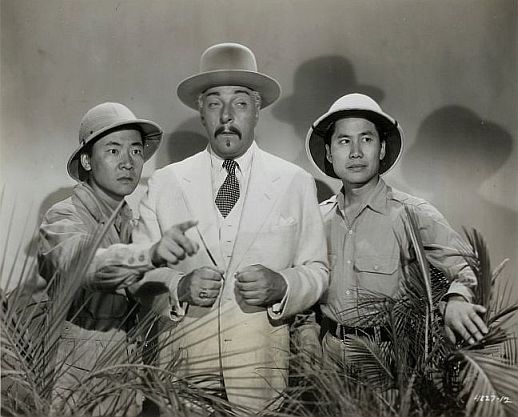 Charlie Chan, with sons Tommy (Jimmy) and Lee, searches for the mysterious Aztec temple.
Publicity Still
(8 x 10 inches)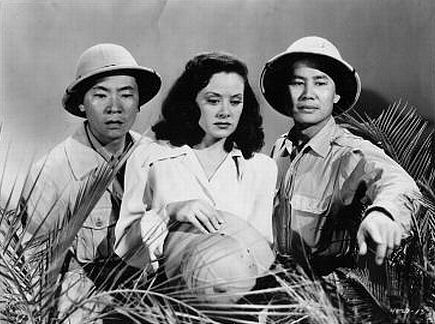 Tommy (Jimmy) and Lee Chan with Joan Farnsworth.
Publicity Still
(8 x 10 inches)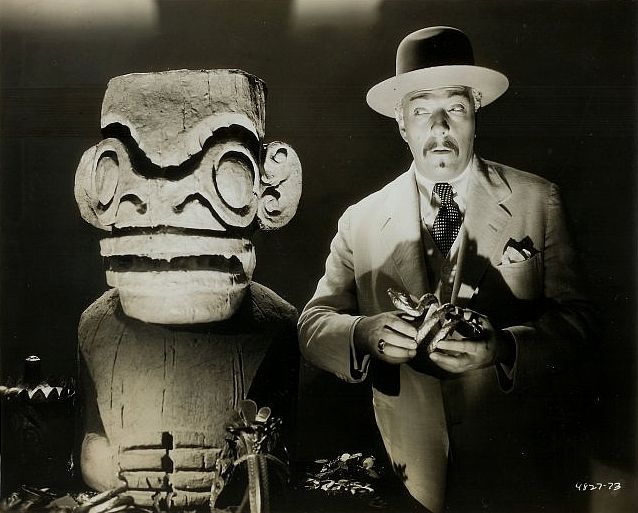 Charlie Chan inside the Aztec temple.
Publicity Still
(8 x 10 inches)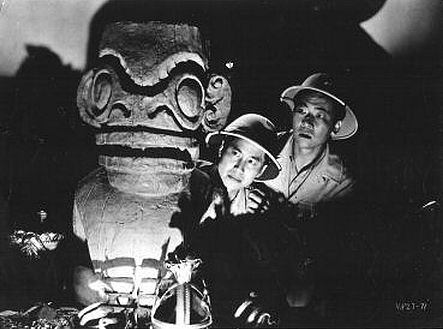 Charlie Chan's Number One and Two Sons at the mysterious Aztec temple.
Publicity Still
(8 x 10 inches)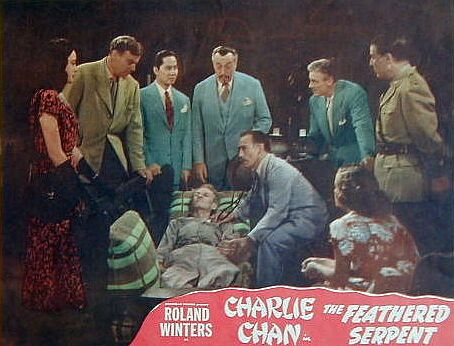 A doctor attends to Professor Scott who was found wandering in
the wilderness by Charlie Chan and his sons and Birmingham Brown.
Lobby Card
(11 x 14 inches)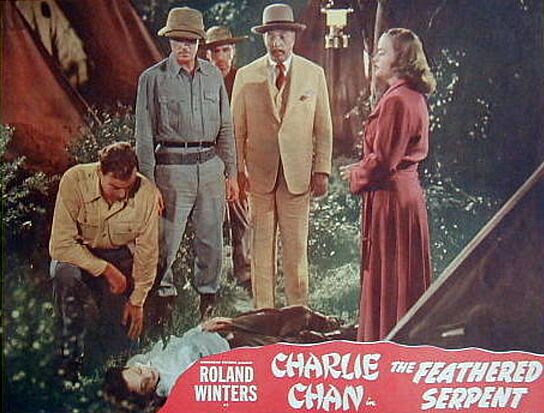 Sonia Cabot is found murdered in the camp.
Lobby Card
(11 x 14 inches)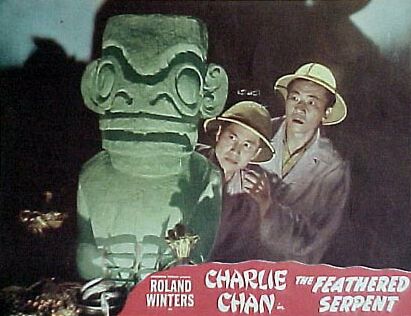 Brothers Tommy (Jimmy) and Lee Chan at the Aztec temple.
Lobby Card
(11 x 14 inches)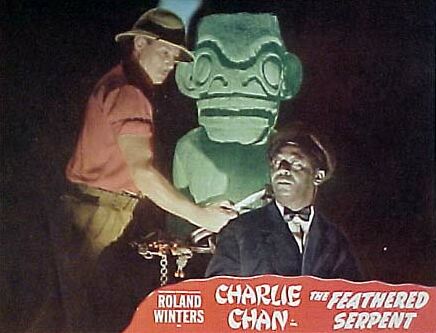 Birmingham Brown is held prisoner inside the Aztec temple.
Lobby Card
(11 x 14 inches)
Charlie Chan searches inside of the the Aztec temple.
Lobby Card
(11 x 14 inches)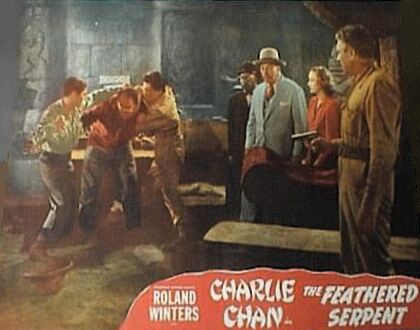 Inside of the Aztec temple, Tommy (Jimmy) and Lee battle one of the gang members.
Lobby Card
(11 x 14 inches)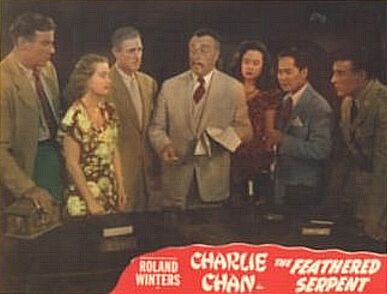 Charlie Chan explains the significance of an important clue.
Lobby Card
(11 x 14 inches)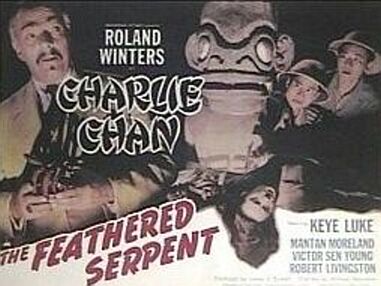 The Feathered Serpent
Title Card
(11 x 14 inches)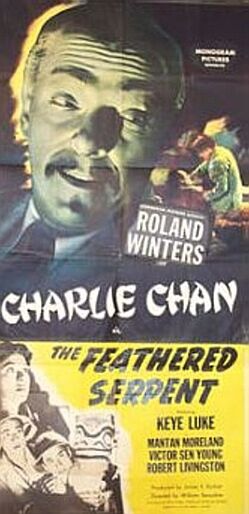 The Feathered Serpent
One Sheet Poster
(41 x 27 inches)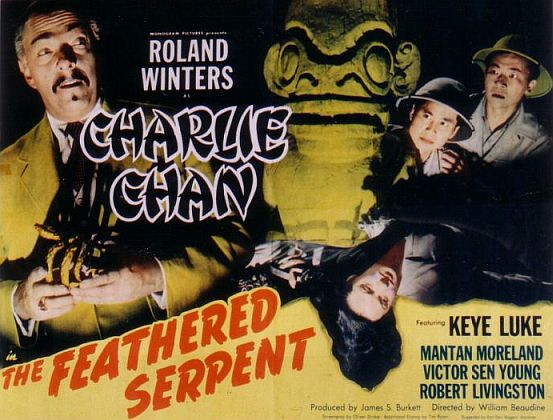 The Feathered Serpent
Half Sheet Poster
(22 x 28 inches)

The Feathered Serpent
Insert
(36 x 14 inches)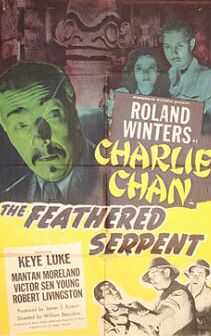 The Feathered Serpent
Three Sheet Poster
(81 x 41 inches)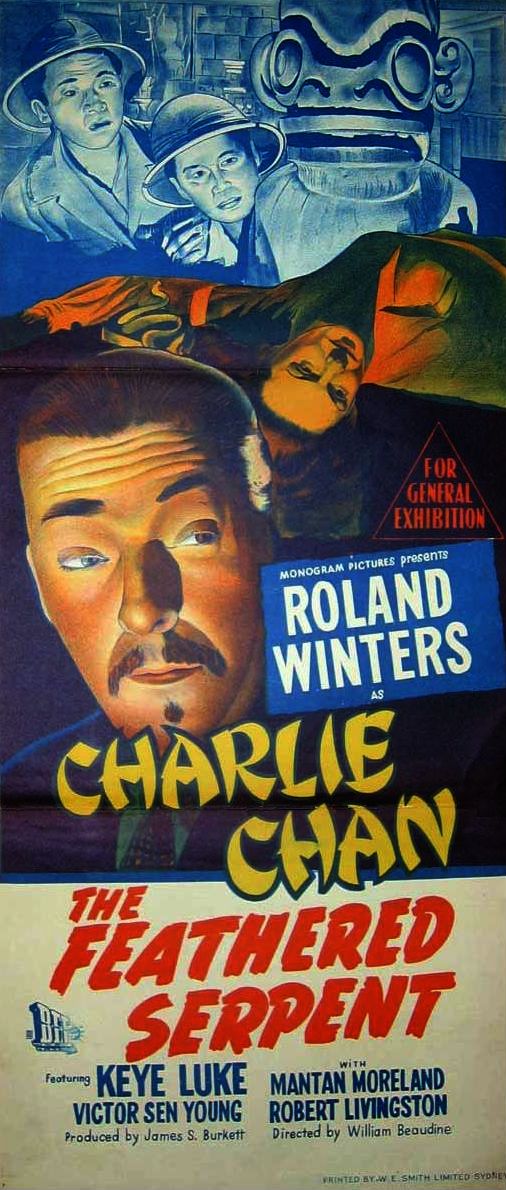 The Feathered Serpent
Australian Daybill
(36 x 14 inches)