Charlie Chan in City in Darkness (1939)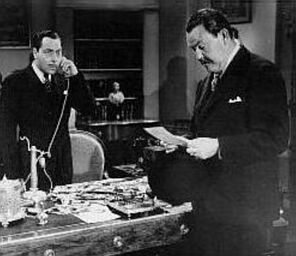 Charlie Chan with Marcel Spivak.
Publicity Still
(8 x 10 inches)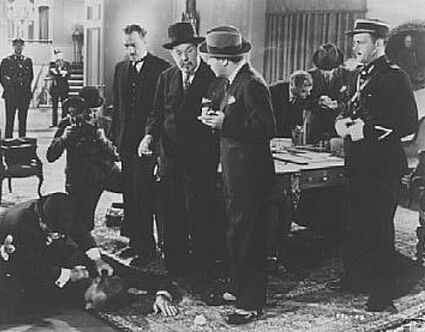 Petroff is found murdered in his home, and Charlie Chan aggrees to "help" Marcel Spivak with the case.
Publicity Still
(8 x 10 inches)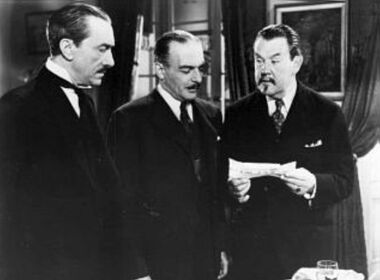 Charlie Chan, with Romaine, questions Antoine.
Publicity Still
(8 x 10 inches)
Charlie Chan explains the facts to a very perplexed Marcel Spivak.
Publicity Still
(8 x 10 inches)
Contributed by William Armstrong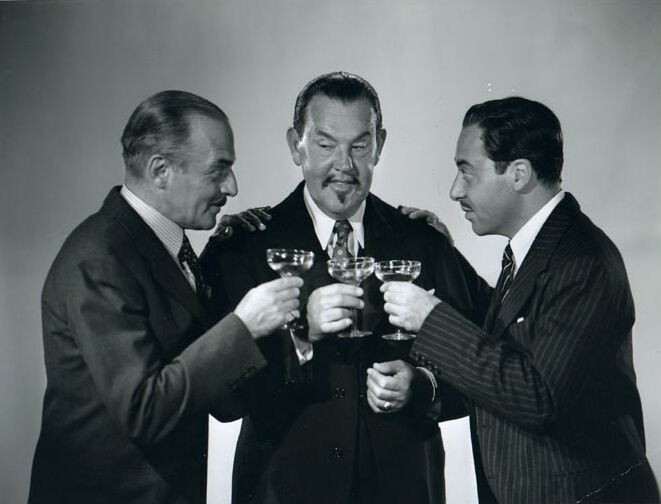 Romaine and Marcel join Charlie Chan in a toast.
Publicity Still
(8 x 10 inches)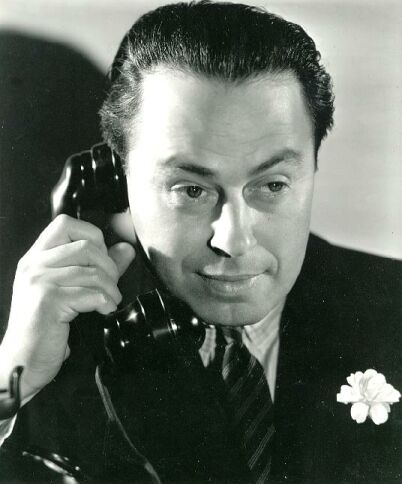 Belescu.
Publicity Still
(10 x 8 inches)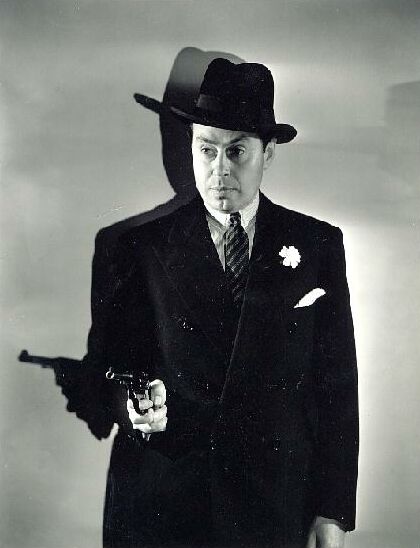 Belescu.
Publicity Still
(10 x 8 inches)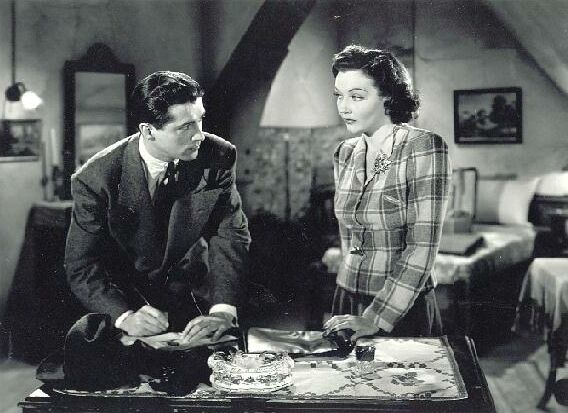 Tony Madero and Marie Dubon.
Publicity Still
(8 x 10 inches)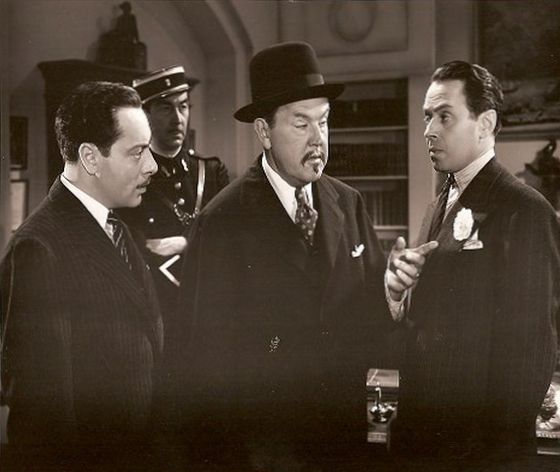 As Marcel Spivak looks on, Charlie Chan points out the white carnation on Belescu's lapel.
Publicity Still
(8 x 10 inches)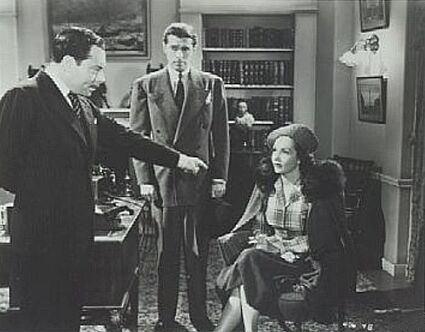 Marcel Spivak accuses Marie Dubon as her fiancÚ, Tony Madero, looks on.
Publicity Still
(8 x 10 inches)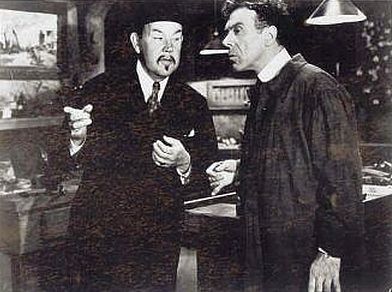 Charlie Chan pays a visit to Louis Santelle.
Publicity Still
(8 x 10 inches)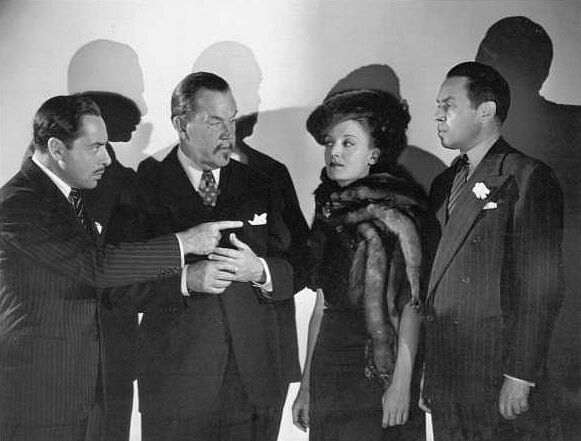 Marcel Spivak points the finger of suspicion at Belescu, who is with Charlotte Ronnell.
Publicity Still
(8 x 10 inches)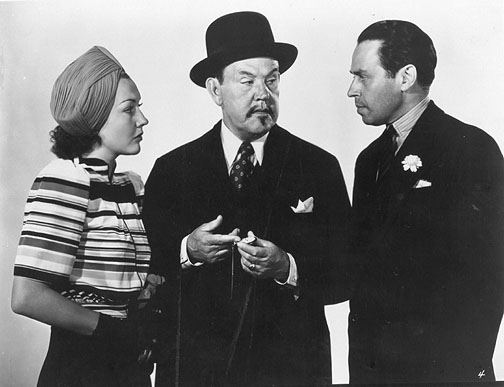 As Marie Dubon looks on, Charlie Chan questions Belescu.
Publicity Still
(8 x 10 inches)
Contributed by William Armstrong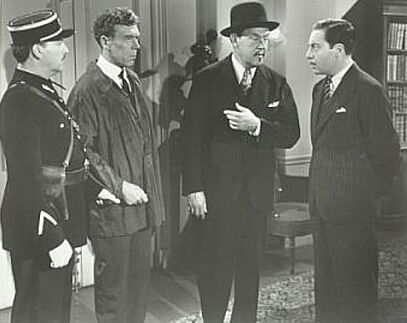 Charlie Chan states that, athough guilty of other crimes, Louis Santelle is not the murderer.
Publicity Still
(8 x 10 inches)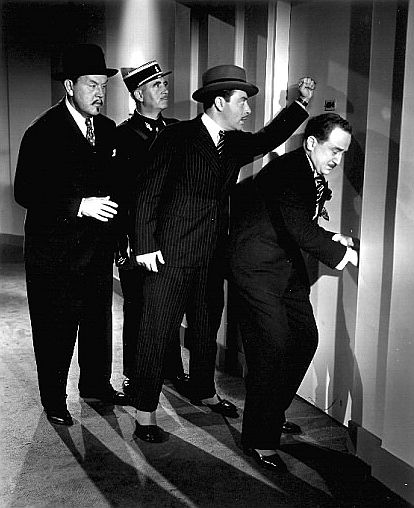 Marcel Spivak demands entry into Charlotte Ronnell's apartment.
Publicity Still
(10 x 8 inches)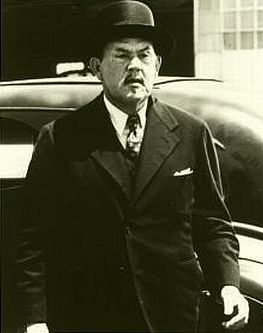 At the airport, Charlie Chan watches as Charlotte Ronnell and
Captain Holtz die in a fiery plane crash while attempting to flee.
Publicity Still
(10 x 8 inches)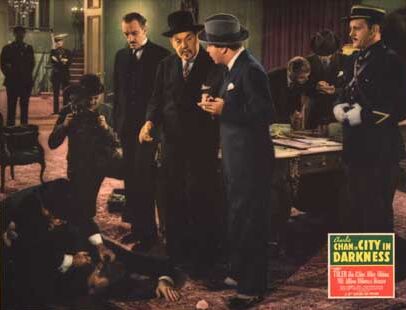 After Petroff is found murdered, Charlie Chan agrees to "help" Marcel Spivak with the case.
Lobby Card
(11 x 14 inches)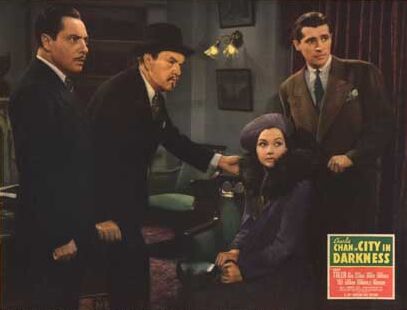 With Marcel at his side, Charlie Chan is interrupted as he questions Marie Dubon and Tony Madero.
Lobby Card
(11 x 14 inches)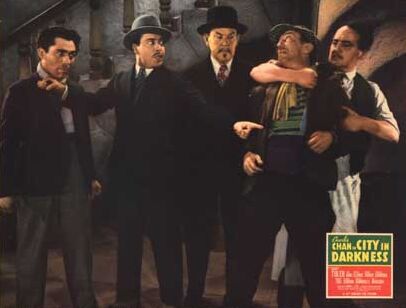 Charlie Chan and Marcel Spivak find "Gentleman" Max and his accomplice Alex at a shady cafe.
Lobby Card
(11 x 14 inches)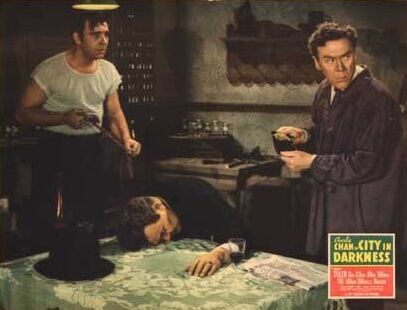 Charlie Chan is rendered unconscious by Louis Santelle and his assistant Pierre.
Lobby Card
(11 x 14 inches)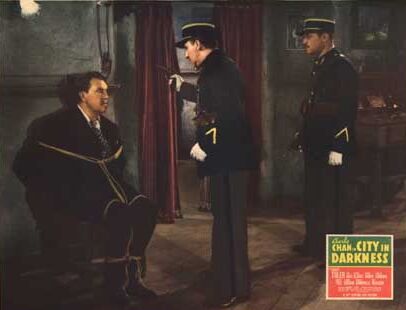 Gendarmes rescue Charlie Chan from a room in the back of Louis Santelle's shop.
Lobby Card
(11 x 14 inches)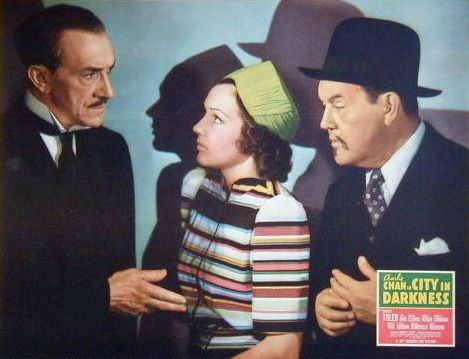 Antoine offers Charlie Chan information on Marie Dubon's visit to Petroff's house.
Lobby Card
(11 x 14 inches)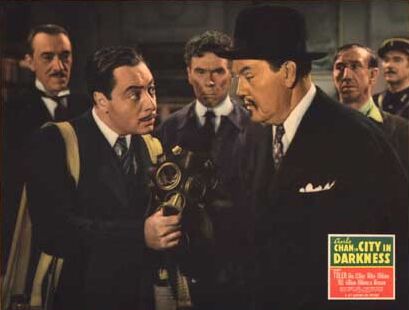 Marcel, thinking that there is an air raid, trys to distribute gas masks.
Lobby Card
(11 x 14 inches)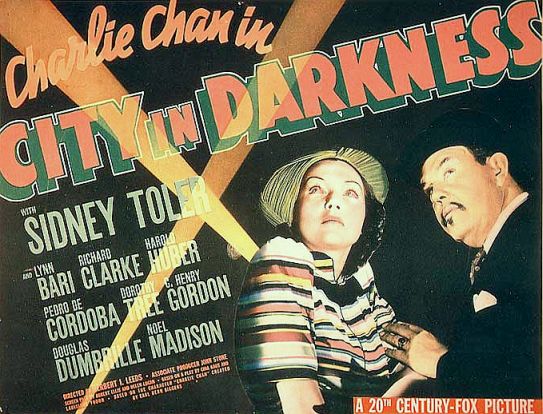 Charlie Chan in City in Darkness
Title Card
(11 x 14 inches)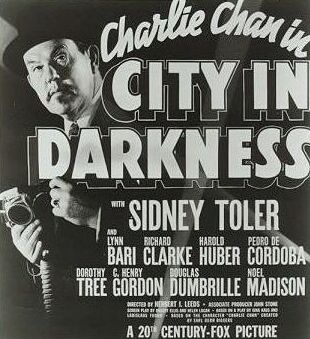 Charlie Chan in City in Darkness
Black and white reproduction of a 41 x 27 inch One Sheet Poster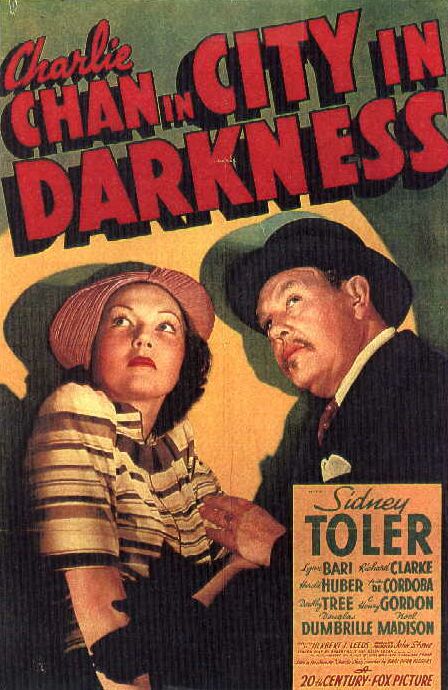 Charlie Chan in City in Darkness
One Sheet Poster
(41 x 27 inches)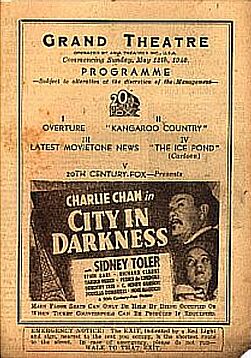 City in Darkness
Theater Program
Shanghai Grand Theatre, May 14, 1940
(7 1/2 x 5 1/4 inches)